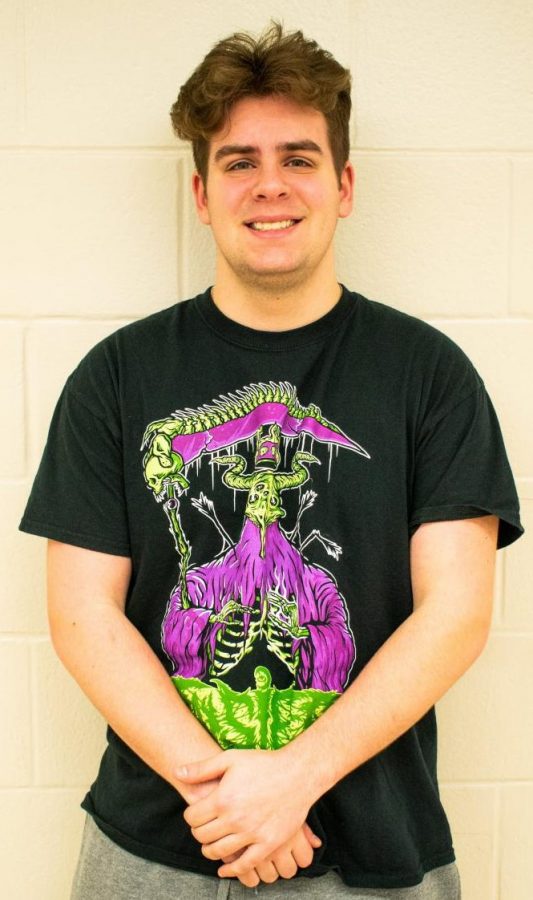 Chris Capuozzo is a senior staff writer and photographer on The Paw Print.
He has attended Mayfield since the 7th grade and has potentially found his new home at West Virginia University, where he wants to pursue Digital Media. He is an avid photographer, looking to improve his business that he and his friends are creating. He is also a competitive bowler, bowling for Mayfield's varsity team. He loves taking pictures and creating art in his free time.
You can follow him on twitter at @chris_capuozzo.
Chris Capuozzo, Staff Writer/Photographer
Oct 14, 2020

Gallery: Boys soccer scores 4 goals, downs Riverside

(Story)

Oct 11, 2020

Gallery: Wildcats claw Golden Rams for playoff win

(Story)

Aug 25, 2020

Gallery: Girls tennis competes against Mentor, Eastlake North

(Story)

May 18, 2020

Q&A: Sophomore prepares to take AP test

(Story)

May 08, 2020

Anonymous sources say baseball could start July 1

(Story)

May 01, 2020

OPINION: Browns seize top talent in 2020 draft

(Story)

Apr 24, 2020

Lyndhurst business seeks to help clients affected by COVID-19

(Story)

Apr 10, 2020

DMP classes adjust to making fresh content

(Story/Media)

Mar 23, 2020

Coronavirus closure: Games worth playing

(Story)

Mar 13, 2020

Opinion: MLB shutting down operations the right choice

(Story)

Mar 06, 2020

Varsity baseball player competes in Arizona showcase

(Story)

Mar 03, 2020

Gallery: Mustache for Cash raises money for St. Baldrick's

(Story)

Feb 21, 2020

Q&A: Bowler qualifies for district tournament, seeks state title

(Story)

Feb 08, 2020

Coronavirus claims more victims

(Story)

Feb 08, 2020

Gallery: Varsity boys basketball falls short to rivals

(Story)

Feb 03, 2020

English 4 seniors host Human Library

(Media)

Jan 31, 2020

Underclassmen look to take advantage of baseball roster spots

(Story)

Jan 29, 2020

Gallery: English class hosts Human Library event

(Story)

Jan 24, 2020

Super Bowl 54: KC, San Francisco ready to show offensive power

(Story)

Jan 24, 2020

LMC study halls have problems

(Media)

Jan 24, 2020

New counselor hired this week

(Media)

Jan 16, 2020

Senior finds passion through music

(Story/Media)

Dec 18, 2019

Opinion: Browns season turns to total turmoil

(Story)

Nov 19, 2019

Mama Roberto's exceeds expectations with food, atmosphere

(Story)