Seniors optimistic for assembly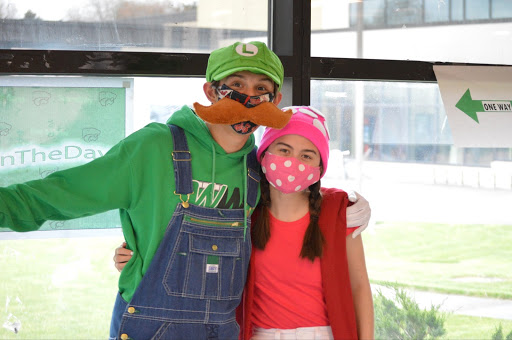 With a year barred by COVID restrictions, the senior class is looking to spend their last few weeks at the school doing something fun. And in this case, it's taking part in the Spring Assembly on Friday, April 23.
The seniors will be the only group in attendance for the assembly. Head of student council and assembly planner Johnny Gaudio said, "We will be seating all of the seniors about three bleacher spaces apart. We will label the seats."
Principal Jeff Legan, one of the advocates and planners for this assembly, believes the seniors will be excited for the assembly. He said, "It will provide them with some sense of normalcy. They will all be together in the gym, which I don't know if we have done anything like that this year."
The seniors were still able to participate in the week of the Senior Celebrity fundraiser. Senior Alexis Ochi, one of the participating Senior Celebrities, said, "We had to change the way we collect money this year. We had to think of all the different factors to keep everyone safe."
The event has always been looked forward to by the students, and with the assembly showing great promise, the over 25-year-old tradition is sure going to turn heads this year. The assembly will feature the athletes and academic teams, the musical students, student council relay races, the DMP chair race finale, a dodgeball game between the homecoming court and the staff, and the revealing of the winners of the Senior Celebrity fundraiser.
Senior Marcelo Leone will be one of the students participating in the homecoming court versus staff dodgeball game. He said, "[The students are] going to have to get all the good people out first, we're going to have to catch a lot of the dodgeballs, and we're going to have to throw really hard to try and knock [the staff] out."
The assembly will be taking place on Friday, April 23 from 1:58 to 2:58 and will be live-streamed on the Mayfield DMP YouTube account.