Q&A: Bowler qualifies for district tournament, seeks state title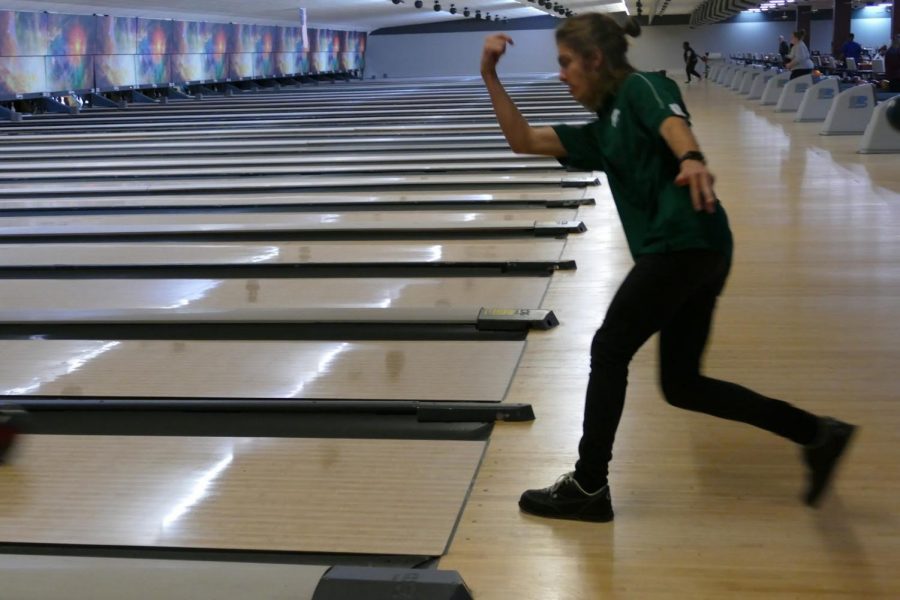 Senior Isaac Hatten has qualified for the OHSAA district bowling tournament and has the chance to go to the state tournament for the second year in a row.
The Paw Print's Chris Capuozzo was able to sit down and talk exclusively with Hatten about his upcoming tournament, and how he is going to take it one step at a time.
Chris: What are you looking forward to during districts?
Hatten: "I'm looking forward to bowl by myself and represent Mayfield. It'll be nice to see all of the other bowlers there to have some real competition, because in the past, it hasn't been so strong."
Chris: What are your goals for this weekend?
Hatten: "To make it to the state tournament. I have to make it in the top six to qualify and move on. When I do, I'll be ecstatic because I will be going for the second year in a row."
Chris: What is your mindset going into districts?
Hatten: "I'm super confident. I got a 733 series during practice and I only need to get a 620 series to pass. I will be able to handle all of it."
Chris: How are you able to manage all of the pressure that you face with yourself being the only person?
Hatten: "I just slow down and just try to concentrate on throwing my mark. I know how to strike, and to just throw it like that, you just have to breathe and slow down."
Chris: How does it feel to be the only male bowler to qualify for districts?
Hatten: "It feels good! I'm actually really excited about it and I'm looking forward to destroying the competition."
Chris: What has the coach done to prepare you for this moment?
Hatten: "He's helped me get my spirits up whenever I face adversity. It helps alot when you are in tough situations or in really close matches, so I thank him for that."
Chris: How has this season played out for you – was it in your favor?
Hatten: "It's been up and down. I had a wrist injury about halfway through and I noticed that my shot started to go down, but I've just been playing through it. I've been taking medicine before games, like Tylenol, just so my wrist feels a little better."
The tournament will be held on Saturday, Feb. 22 at Stonehedge Lanes in Akron.