Opinion: Baseball scandal unfairly punishes Houston GM, manager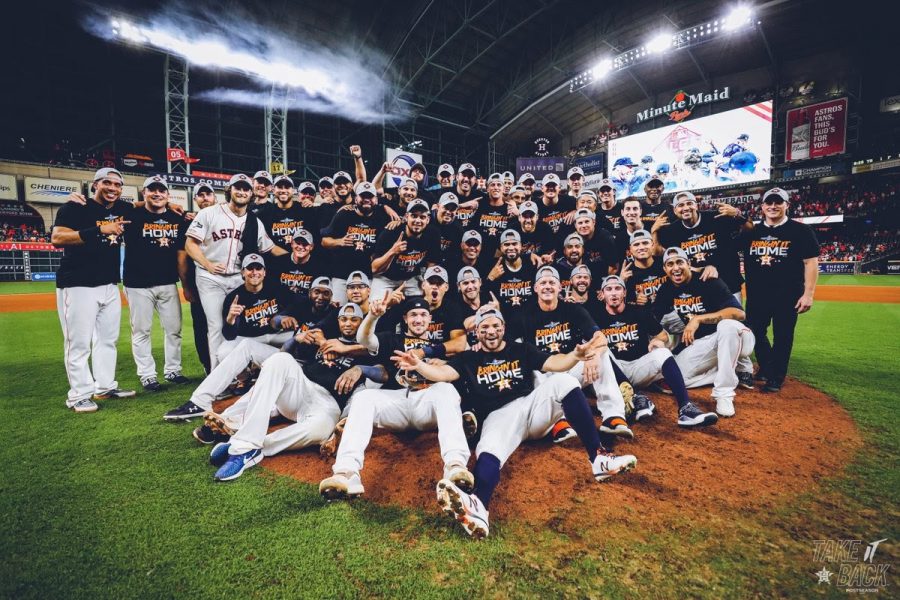 Five million dollars and a loss of the team's general manager and manager.
That's what happened to the Houston Astros on January 13, 2020 after Major League Baseball found the team guilty of sign-stealing in the Astros' 2017 championship season.
The Houston Astros have to pay a $5 million fine, in addition to losing their first and second-round draft picks in 2020 and 2021 and having general manager Jeff Luhnow and manager AJ Hinch suspended for a year. Team ownership then decided to fire Luhnow and Hinch.
Firing Luhnow and Hinch was unnecessarily harsh. Although they were complicit in the cheating scheme during their championship season, the Astros were still able to have winning seasons before and after 2017, proving that the Astros are still a good baseball team because of the GM and manager.
Bill Baer from NBC Sports agreed the punishment for them was too harsh. He wrote, "Both have been fired but cannot work in Major League Baseball until their suspensions are over following the completion of the 2020 season. They will not be paid for this season, and their careers have each been tarred by the cheating scandal enough where it may be difficult for them to find work in the sport in 2021 and beyond."
Obviously Luhnow and Hinch are suffering from this scandal because they are not making money this season, but the team's staff is suffering as well. By losing there picks in the 2020 and 2021 draft, the Astros will lose new talent coming to the team. And, they also lost great coaching staff that is not easy to replace.
Eric Stephen from SBNation felt sorry for the two; he stated, "Managers and general managers don't grow on trees. Now they need to be replaced after every other team has filled its vacancies in those two spots this offseason".
Mayfield's Kevin Niemczura played college baseball and has coached high school baseball. He thinks the situation could also have a "huge trickle-down effect." "The players also cheated," he said. "Should they all be suspended? Should the 2017 World Series title be revoked?"
Sophomore Dylan Gamber is the catcher for the Mayfield baseball team and doesn't think the punishment "fit the crime." He said, "The players were not punished as harshly as the managers; the managers should not have suffered."
If Luhnow and Hinch were to regain their jobs, Gamber said, "There must be increased sanctions on how they use and get technology and how they talk to players about the game."
For some, the penalty and consequences the Astros face can be considered harsh and unjust. Yet, by not penalizing these players, the MLB is condoning their behavior. For the team, though, to fire the GM and manager might be too severe, but this situation teaches an important lesson to all baseball players: make better choices or pay the price (literally).