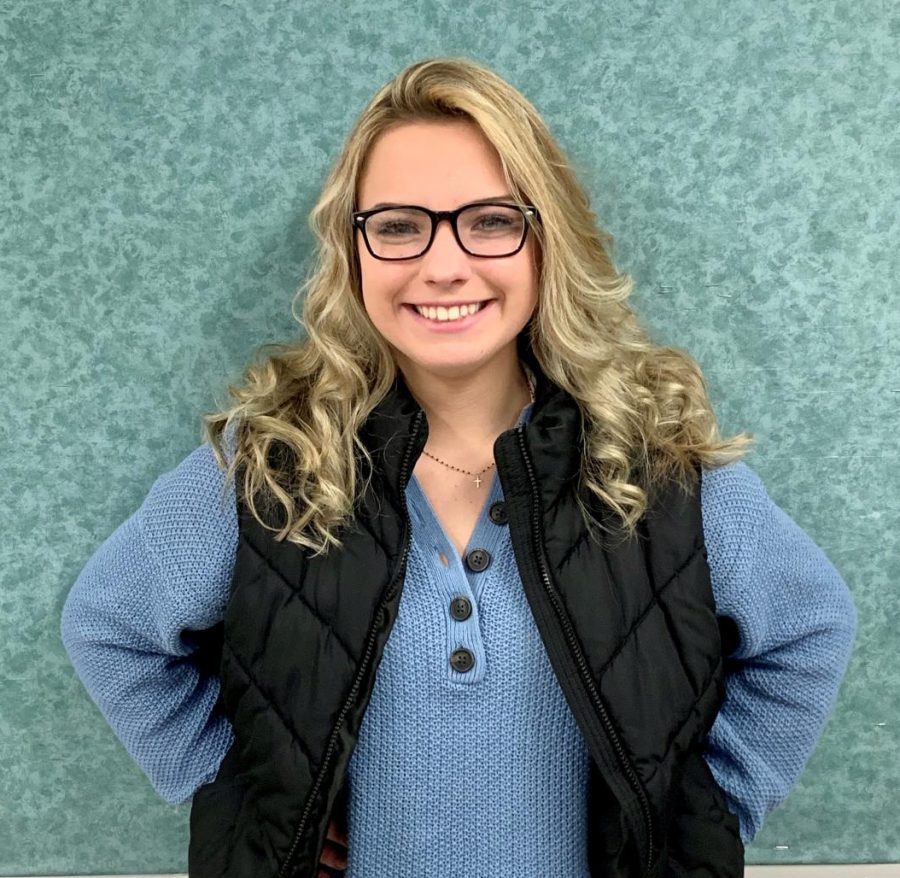 Makayla DePinto is a new staff member to the Paw Print this year.
The junior has been going to Mayfield since the fourth grade and has been involved with many activities within the district. She is a student athletic trainer for the Mayfield sports teams. DePinto enjoys meeting and interacting with new people, and tries to be friends with everyone around her and putting a smile on everyone's face. She spends most of her time at the football field after school, going to work, and being with her family Her family is her core, and she loves to find random adventures to go on with her family and friends. Lastly, her faith and involvement in Young Life is an essential part of her life.
You can contact Depinto on Twitter at @MakaylaDePinto.
Makayla DePinto, Staff Writer
May 28, 2020

OPINION: Pets proven beneficial during pandemic

(Story)

May 28, 2020

Q&A: Sophomore prepares for football season

(Story)

May 27, 2020

Class of 2021 reflects on year

(Story)

May 04, 2020

Mayfield Village restaurant makes adjustments to stay open

(Story/Media)

Apr 29, 2020

OPINION: Ohio businesses should've opened sooner than May

(Story)

Apr 17, 2020

Coronavirus closure: Movies worth watching

(Story)

Feb 28, 2020

Junior travels country, settles in Highland Heights

(Story)

Feb 10, 2020

Opinion: Super Bowl halftime show leaves viewers looking away

(Story)

Feb 03, 2020

English 4 seniors host Human Library

(Story)

Jan 24, 2020

Opinion: Baseball scandal unfairly punishes Houston GM, manager

(Story)

Jan 15, 2020

Students prepare to interview for Excel TECC programs

(Story)

Oct 31, 2019

Fairytale Football Season?

(Story)

Apr 23, 2019

Administration has mixed feelings about bell schedule

(Story/Media)

Apr 10, 2019

If Guys Can Do It So Can Girls: High school sports should be coed

(Story)