OPINION: Pets proven beneficial during pandemic
Many people staying safe at home have wisely found comfort in "man's best friend." Having a pet during this pandemic can be truly beneficial.
For over three months, we've tried to stay healthy to defend ourselves from Covid-19, but it's also important to stay healthy mentally. Elle Hunt from theguardian.com wrote, "The benefits of pet ownership for health and wellbeing are well-documented, reducing loneliness and anxiety, lending daily structure, and lifting mood."
Having pets during this pandemic can be beneficial in so many ways, such as having fewer pets in animal shelters, better mental health, and physical health for pet owners.
Tracy Elliot is the president of the Chicago Anti-Cruelty Society. She said to ABC News, "There is now a huge interest in fostering dogs and cats, [as] we have hundreds and hundreds of people waiting. We saw a nearly 70 percent increase in animals going into foster care through our NYC and Los Angeles foster programs, compared to the same time period in 2019."
Senior Juliana Fimiani has had her pet Max for 10 years and has gotten even closer to him during the quarantine. She said, "Having my Yorkie, Max, has been helpful and given me something to do. Being a senior and not having graduation has been hard but my dog has helped."
Since most gyms, playgrounds, and other outside places have been closed, people need to find other ways to stay active. Hunt wrote, "Dogs, in particular, have helped to keep their owners active, demanding daily walks, pandemic or no."
While not being able to have social interaction, Fimiani has relied on her pet to give her something to do. She said, "My pet has given me an excuse to get out and get active. Taking him for walks as well as going to parks has given me a way to get out of the house."
Sophomore Dylan Gamber recently moved into his grandmother's house to help take care of her during quarantine; this allowed him to take care of her puppy Teddy. He said, "Teddy has given me a reason to get active and moving. When I'm not lifting I like to take the dog for walks or even play with him inside, as it gives me something to do."
Gamber is grateful for having the opportunity to help take care of a puppy during this time. He said, "Pets are great, especially dogs. During times like these, a dog can be super beneficial both physically and mentally, as you can always find something new to do with them."
Fimiani is a huge dog lover and wants to spread the love she has to everyone. She said, "I would recommend a pet to anyone who can get one, dogs, and cats especially. Having a companion around right now really helps to cope with hard times and quarantine has been no exception."
About the Contributors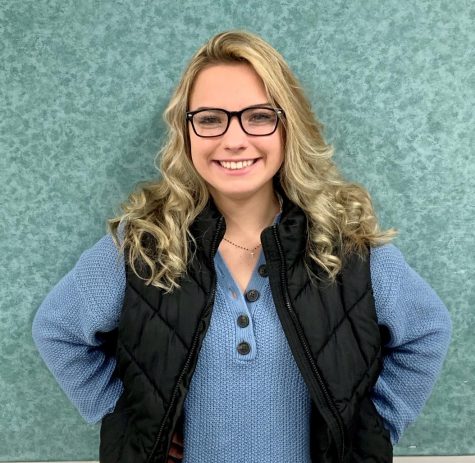 Makayla DePinto, Staff Writer
Makayla DePinto is a new staff member to the Paw Print this year.

The junior has been going to Mayfield since the fourth grade and has been involved...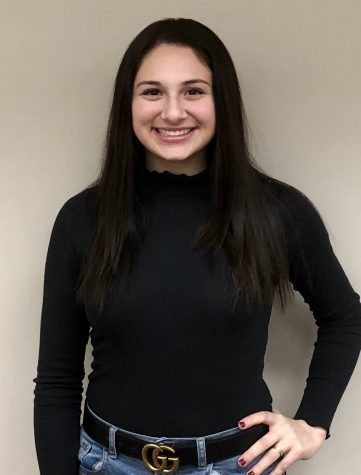 Juliana Fimiani, Staff Writer
Juliana Fimiani is a senior staff member at The Paw Print.

She attended St Paschal's and eventually transferred to Mayfield in the seventh grade....