Opinion: Super Bowl halftime show leaves viewers looking away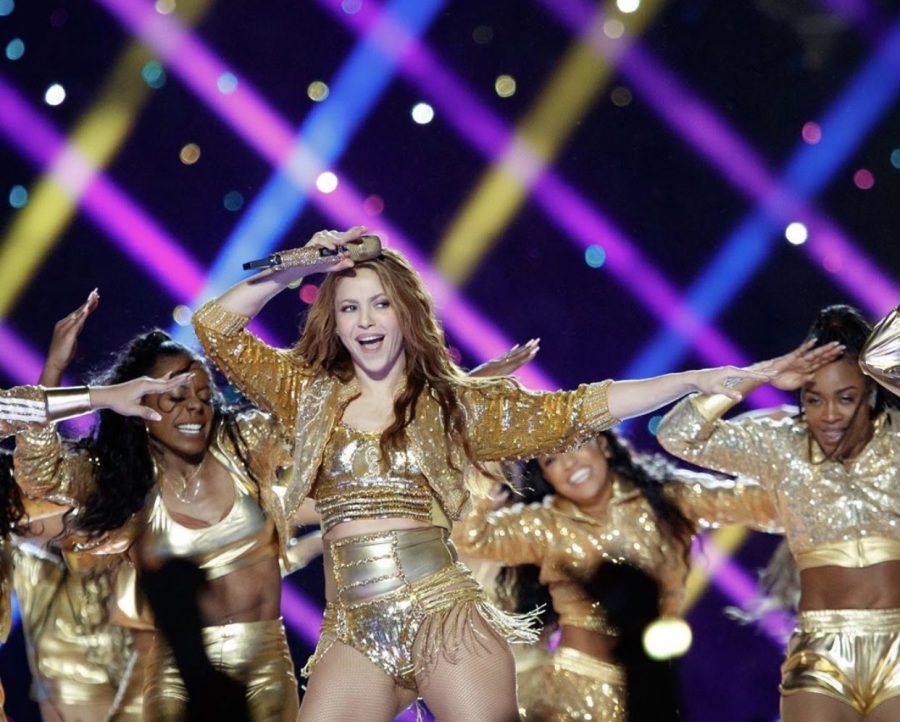 Twelve minutes.
Twelve minutes of exotic hip-moving, pelvic-thrusting, pole-dancing and more. That is not an appropriate halftime performance to watch when together with family on Super Bowl Sunday.
Jennifer Lopez and Shakira were the Super Bowl 54 halftime performance, and yet their Latin-themed performance went way overboard this year. From the revealing outfits to the shocking dancing, they had many looking away from the TV or changing the channel.
UT Letters, a journalist for The San Diego Union-Tribune, was outraged by having to watch the halftime show with his family. He said, "Network executives are important guardians of our culture, and sometimes it feels like they forget that there are kids in the room."
The NFL games, especially the Super Bowl, have many advertisements that are supposed to be kid-friendly, so why isn't the halftime performance treated the same way? It's a question many are still asking a week after the highly sexualized halftime show.
Music teacher Brian Fancher assists with the musical production and directs the Limited Edition show choir group. He said, "I don't know how this performance could have been improved but the professionals make their own decisions on their performances, so hopefully they felt their performance was appropriate for national television."
Junior Jaiden Varanese, a show choir member, was left disappointed by the halftime show. She said, "The performance should have been based more on cultural aspects. Instead, viewers were grasping to look at the revealing clothing and inappropriate dancing, instead of focusing on the main purpose of the performance."
Junior Savanna Bresler, also a member of the musical and show choir, loved the idea that J-Lo and Shakira's performance was cultural-based and had the aspect of their Latin nationality. However, she was disappointed by the outfits worn by the performers.
Bresler said, "This was a nationally broadcasted event and the outfits were way too revealing for a family event; the outfits should have been more catered or at least taken into consideration that children will be watching!"
Junior Megan Fowler is a singer, dancer, and performer who loves to entertain for others. After watching the show this year, she said, "If the movements and dancing were to be changed, that would not have ended well because people should not control the way others move. However, changing the costumes would have allowed a more family-friendly environment during the Super Bowl halftime."
Lopez and Shakira created their image to be known as powerful women who send inspiring messages to younger women who look up to them. How can young women respect and listen to them when they go on stage and perform like this for millions to see? They cannot because this now minimizes the role models young women have in society today.
Fowler says her fear is the message sent to the younger viewers who witnessed the highly sexualized halftime show. "This performance can send young viewers a condescending message about their bodies and they may even feel self-conscious about themselves," she said.
Julia Viera of The San Diego Union-Tribune thinks what's most upsetting is the approval of the show from the very top of the NFL. She wrote, "What a disgusting display of indecency – an insult to women, a new low in entertainment promoted by Super Bowl executives."
While the NFL hasn't yet announced their Super Bowl 55 halftime performers, league officials would be wise to not repeat the same mistake they made in the booking of this year's raunchy performance.