Spanish Club visits authentic Hispanic places this week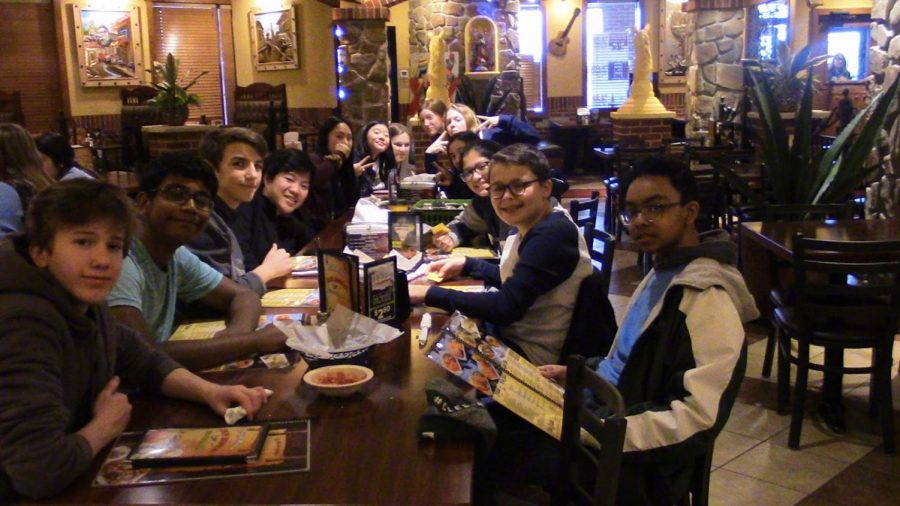 On Monday, Jan. 27, the Spanish Club went on a field trip to Las Americas and Don Ramon's.
Oscar Sarmiento has been advising the Spanish club for two years and previously advised Spanish Club at his former job. He said, "Only Spanish 3 or beyond have been exposed to restaurant scenes, Spanish 2 has not but still, and it worked out… The objective was to go to something rushed, something as simple as going to Mayfield Road and coming back."
The owner of Las Americas grocery store moved to Cleveland two months ago and opened the store to showcase her unique Hispanic products. Sarmiento said, "They sell different Hispanic products from different countries for example desserts and sweets from Peru, South America, Colombia. The students got a chance to speak Spanish, as the owner is from Mexico."
Freshman Logan Lograsso said he was eager to join Spanish Club when he learned about it at the Club Fair first semester, and he thoroughly enjoyed the field trip. He said, "People who have Hispanic background are really cool and fun to talk to, especially when you correctly phrase a sentence into Spanish to them. Also I learned a little about the various foods that are accustomed to that culture and the ways in which they differ from our interpretations."
Sarmiento wanted to get the students to participate in hands-on activities instead of just in the classroom learning. "The objective behind this was not only in the store, to talk to the owner, but also in the restaurant they had to order in spanish in order to get their drinks and food, or if they were missing something," he said.
Jenny Liang, a junior who has been in the Spanish Club for one year, enjoyed eating authentic Mexican food. She said, "We ate some Mexican food, ranging from Taco salad that had chicken or beef or with rice instead, and a quesadilla… Mexican food that is modified the American way is a bit different, there's not much variety as there is the 'original way'."
Lograsso enjoys being in Spanish Club and enjoys learning about other cultures. He said, "Most people would find something enjoyable if they were to physically interact with something that they are interested in, one of mine being the various cultures that dwell around us. Though that is a factor, the idea of being able to share that same experience with other people of similar interests makes Spanish club that much better."
Sarmiento wants to get the students out into the community during the day, and with good feedback the school may let the club go on more field trips. "Normally when it's a club you go after school or over the weekend and parents have to be there. The feedback that we get from students is gonna help us in so many aspects," he said.
Sarmiento hopes to take the club further as he adjusts to the mix of students and constraints there may be on the club. He said, "I'm hoping to go beyond, go to the communities and to do something more for the community."