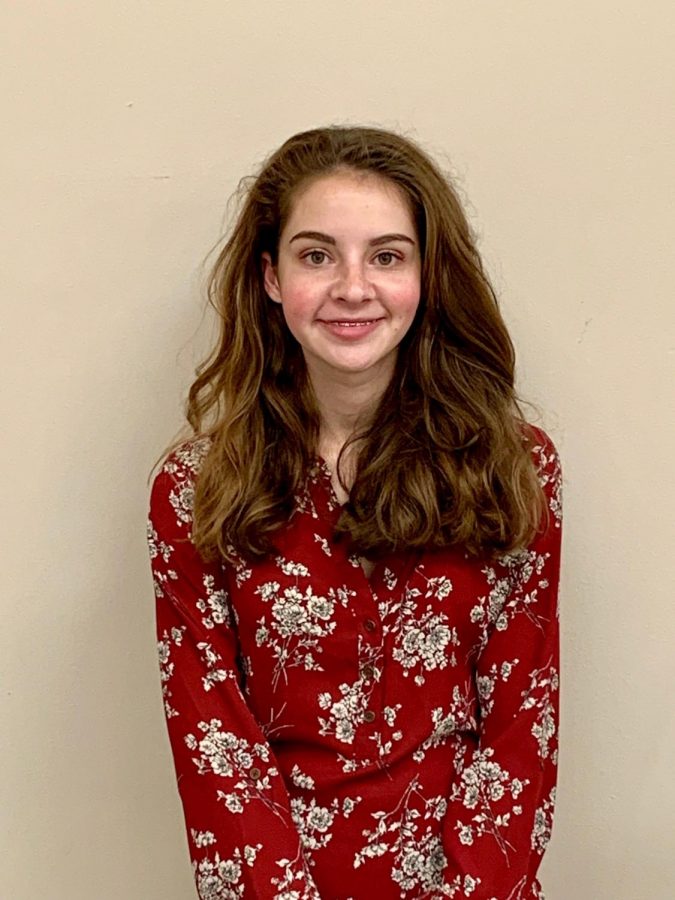 Senior Kyra Horvat is a writer and photographer for The Paw Print.
She has attended Mayfield since Kindergarten and has been writing since her freshman year. She enjoys watching tv, performing in musicals and show choir, and eating cake. Kyra also loves spending money on lots of clothes from Kohl's and on food. She loves playing Sims 4 while her dog lays sleeping next to her. She has two siblings, a brother, and a sister, and she loves them even though they're away at college.
Kyra has always loved all types of arts, and her family supports her in every art form she tries.
You can contact Kyra on Twitter at @KyraHorvat.
Kyra Horvat, Staff Writer
Nov 13, 2020

Senior volleyball player receives All-American award

(Story/Media)

Sep 25, 2020

Gallery: Girls soccer takes down Hilltoppers

(Story)

Sep 24, 2020

Wildcat Focus, SMILE 4 Life Club welcome freshmen

(Story)

May 20, 2020

Q&A: Senior reflects on graduation, end-of-year

(Story)

May 15, 2020

Coronavirus closure: Musicals worth watching

(Story)

May 01, 2020

Choral Boosters honor seniors with spring parade

(Story/Media)

Apr 17, 2020

Social distancing affects students' mental health

(Story)

Apr 10, 2020

Coronavirus closure: Students still working part-time jobs

(Story)

Apr 02, 2020

Students, teachers struggle with distance learning

(Story)

Mar 12, 2020

Mayfield takes early spring break, moves to virtual instruction

(Story)

Feb 27, 2020

Cats Cabinet advertises for this weekend's Winter Formal

(Story)

Feb 24, 2020

Sanson's Italian students make authentic food

(Story)

Feb 09, 2020

Seniors skip a day to their benefit

(Story)

Jan 31, 2020

Spanish Club visits authentic Hispanic places this week

(Story)

Jan 24, 2020

LMC study halls have problems

(Story)

Dec 16, 2019

Upperclassmen offer midterm studying advice

(Story)

Nov 10, 2019

'Chicago' debuts this week with three performances

(Story/Media)

May 16, 2019

Teachers, other public workers lose money in pension funds

(Story)

May 06, 2019

Q&A: English teacher starts to renovate new home

(Story)

Apr 26, 2019

Students' skipping class affects learning

(Story/Media)

Apr 11, 2019

Opinion: Teen vaping becoming a dangerous habit

(Story)

Mar 14, 2019

'Riverdale' season one pulls viewers into its mystery

(Story)