November Club Updates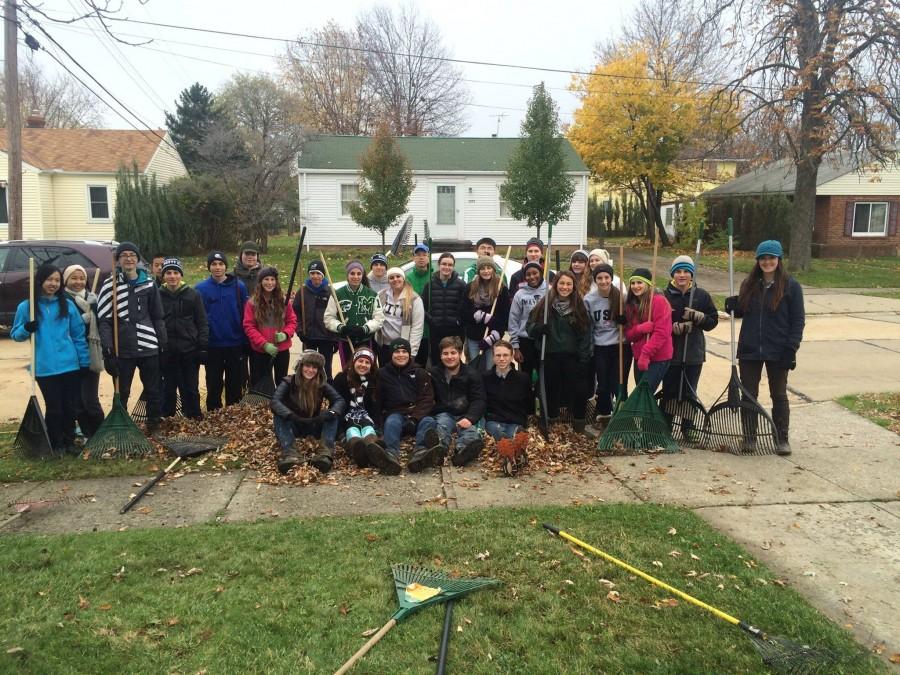 Cat's Cabinet:
We are collecting clothes from now until next week. The shelter is in need of men's, women's, and children's clothing all sizes. Other items needed are shoes, coats, blankets, and bed sheets. There will be boxes around the High School building for you to put your donations in.
Cat Cabinet girls will be going to a local shelter to drop off the donations that are collected. Some of the things the club helps with at the shelter are– signing people up that qualify, serving them snacks and drinks, sorting out clothes and hanging them on the racks, and bagging up food items for the homeless people in the Cleveland area. This event always is a very rewarding experience for the girls in the club. A big thank you to all that help support this local cause.'
National Honor Society:
Congratulations to the new inductees! The induction ceremony will take place on December 5th. For community service opportunities for current NHS members, or any questions about the member requirements, contact Danny Wilson or Mrs. Shoben (Rm 108).
Key Club:
With the business of the Halloween events over, coming up are our next Hospice visit, Breakfast with Santa, and the much anticipated Cavs Game trip! Come to our meetings, every Thursday at 7:15am in Room 100! Doughnuts will be featured at a near meeting after Thanksgiving break. Don't miss 'em!
Science Olympiad:
The excitement of the S.O. season is here. This year, over 50 students registered! Students are beginning to formulate building plans and studying strategies for their upcoming January competitions. A meeting will be held soon, at the announcement of our advisor, Mrs. Fash. Seek Mr. Rice for additional information. Don't forget to turn in your $30 dues by November 21st to Mr. Rice or Mrs. Fash.
Peace Core:
Peace Core is a service club at Mayfield High School designed to help students give back to the community through volunteering. In October 2014, Peace Core hosted Mayfield's annual school blood drive with the American Red Cross where over 60 pints of blood were donated by Mayfield students and staff.  This month, Peace Core is planning an after school field trip to volunteer at The Residence of Chardon Nursing Home in Chardon, Ohio.  At the nursing home club members will assist the residence in making holiday crafts.  Please know it isn't too late to join Peace Core.  Join us Tuesdays in room 221 at 7:15am or 3:05pm-All are welcome!  Find our group on Facebook "Peace Core 2014-2015" or on Twitter @Peace_Core.
World Affairs Club:
At the end of last month, the Model UN team of the World Affairs Club traveled downtown to compete in the annual fall CCWA conference. Several delegates placed. This month, the WAC is working in collaboration with P.R.I.D.E. to start a new speak series at Mayfield called the Cultural Conversations Speaker Series. At the end of this month, the committee will feature the story of a Mayfield student who has moved here from Syria. Be on the look out for future speakers, as each month the CCC will feature a different group of students to speak about their respective cultures. Meetings are held every Friday at 7 AM in Mr.Beck's room.
Don't see your club represented? Send us an update at [email protected] and we'll include you!