Gates Mills church hosts annual summer festival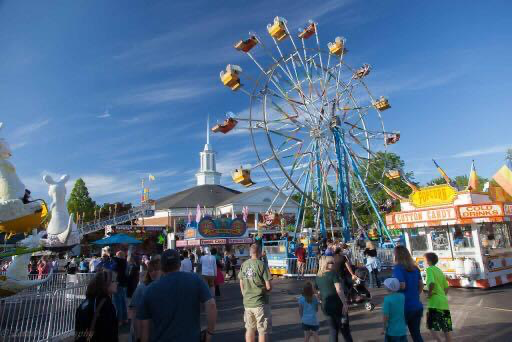 On June 8 through June 11, Saint Francis of Assisi Parish will host its traditional, annual family festival on their church grounds in Gates Mills.
According to Fr. Steve Flynn, who has overseen the festival for nine years, this year's Festival Committee has changed the layout of the festival grounds. He said, "The areas for the parish food tent [with booths such as the cavatelli booth] and the rides have been switched, so now the tent is closer to the church while the rides are by the back of the school."
Over the years, Fr. Steve and the planners have emphasized the food and improved the children's games. He said, "There have been more events for children over the years, and we also changed the ice cream booth. We used to have a vendor come with about three flavors, but we added our own booth with more flavors."
This year's festival will also feature many musical acts, such as Follow the Sun, the English Tea Band, Flashback, Audiophile, and tracks from DJ Christian Dela Vega.
Fr. Steve attributes most of the festival's success to three specific aspects. He said, "The raffle is first, the next one would be the cavatelli dinner and the food tent, and the third would probably be sponsors from the community."
Mayfield Village resident Amilia Pickerill, a long-time cavatelli booth volunteer and parishioner, has greatly enjoyed bringing her three children and family to the festival over the years. She said, "We would take them to all the rides and games, and all of them loved it so much. What was also great was seeing family and friends as a way to kick off the summer."
Lots of preparation goes into each aspect of the festival, as volunteers like Pickerill start working on their responsibilities months ahead of time. She said, "We start making the meatballs in March and prepare the sauce during the week of the festival. Each committee [in the food and beverage department] has a head that attends frequent meetings, and Antonetta Palazzo is the head of the Cavatelli Booth."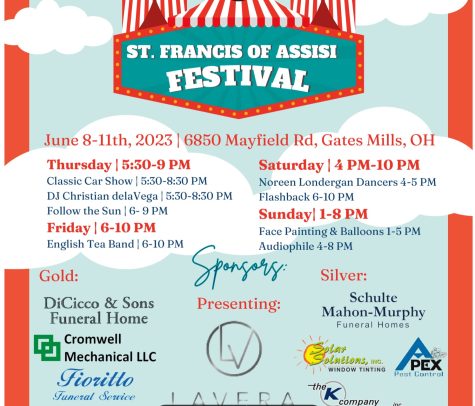 Fr. Steve appreciates all of the volunteers who play various roles in organizing and working the event. He said, "The leaders [a group of about three people] start planning for the next year's festival almost immediately following the closing of that year's festival. Then, leaders of individual areas have monthly meetings [that focus on cost, supply, and spending] starting in January to begin preparing."
Local police and fire departments also offer their safety advice to Fr. Steve and the Festival Committee as they organize all the small and large details. Fr. Steve said, "We will end [the festival] an hour earlier, [and that] will help with traffic, people flow, and safety. This allows us to focus on the family-friendly aspect of the festival."
With the festival beginning tomorrow, Pickerill hopes people of all ages and walks of life enjoy the food and fun of the festival. She said, "There are fried dough, lemonade, grill, beer, and ice cream booths. The busiest times of the Cavatelli Booth are Friday and Saturday nights, particularly when there are bands—bands drive up attendance."
According to Fr. Steve, the best way to enjoy the festival is to attend. He said, "The festival as a whole is an excuse to get together with the community. Everybody is welcome to come and enjoy time with their family and friends outside. You'll see wonderful people."