Cats Cabinet prepares for upcoming dance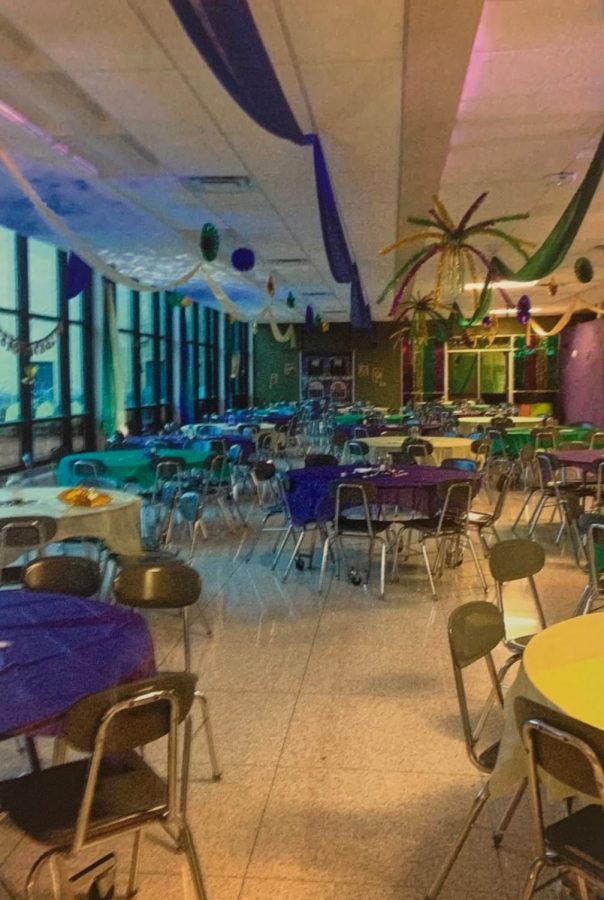 Melissa Carrick, Guest Writer
February 12, 2020
The Cat's Cabinet is hosting the Winter Formal dance on Saturday, Feb. 29.
Cat's Cabinet is an all-girls club with Christine Czikray as the adviser. The theme for this year's Winter Formal is Candyland. Czikray said, "I picked it because a couple of my junior members suggested it and I thought it would be fun to decorate for that."
Every year the club has an overnight decorating day, the day before the dance, where the club stays after school until midnight to put everything together in the school cafeteria. Maddie Donohoe is a current club member and a junior coordinator, who helps out with a lot of the decorating. Donohoe said, "I love helping out Mrs. Czikray and it's a really fun night because I get to chill with my friends and decorate."
The club is hoping to bring the board to life in the cafeteria with the decorations. Czikray said, "We are making huge replicas of candy and following the game Candyland. For example, we are replicating the section of the game with the gingerbread man on the ramp by the bathrooms."
The club is making giant candies out of different supplies in the school and a bunch of other fun Candyland theme objects. "We plan to have meetings once a week in February leading up to the dance to put together the little things, then the day before the dance, we have an all night decorating we all the members of the club stay after school until midnight when we stay there and decorate," said Donohoe.
Throughout the year the club does fundraisers to gain money to put towards the dance. Czikray said, "I know the space I'm dealing with and I know what I need to fill the space then I go find specific decorations I need to fill the space. I go out and buy some of the decorations but a lot of them we make at different meetings leading up to the dance."
Winter Formal is the only dance that serves food, which they order from Mama Roberto's in Mentor. "There will be chicken parmesan, pasta, salad, and much more. As for dessert, it is brought in by the members the day of the dance," said Czikray.
For every dance put on there is a significant chandelier hanging up in the middle of the entrance room. The one for this year's dance is currently hanging up in Czikray's class. Donohoe said, "I have 3 classes with Mrs. Czikray in a row so I help her with some of the little decorating duties, during that time I helped put together the chandelier and many more little things."
This club is the oldest club at Mayfield. Czkiray said, "It started in the 50's before the high school was built, so the dance just came along with the club when I became an adviser."
Winter Formal is very different than the other dances. Hannah Daedelow is a student who participated in this club freshman year and junior year (currently). Daedelow said, "I like winter formal better because they serve food there and it's more laid back. There's so much pressure put on homecoming where winter formal is just fun and not stressful."