School utilizes 'in progress' plan for students
As the school year comes to a close, students still might have not turned in the required work for some of their classes. This can be stressful for students who have struggled with remote learning.
This is where the "in progress" work plan comes into place. The plan allows students who have incomplete assignments to continue working on them in order to improve their grade to a C- or above.
Pamela Bobinski, a school counselor for the sophomore class, believes that this plan is for the benefit of students. Bobinski said, "The overall GPA will be affected for many students. This will affect every grade level when trying to meet personal goals, athletic eligibility, Top 40 and college admissions. It's not just about the current semester, it's thinking long-term as well for the next four years."
The last day for the "in progress" plan is July 1. Bobinski said the reason for this is, "July 1 is the date when we turn the calendar over to the next school year. We switch everything over, for new registrations into the district, for activating the new schedules, etc. It's the time to complete last school year and start the new school year."
Mia Bourdakos, the freshman counselor, thinks the plan gives the students a chance at redeeming themselves. Bourdakos said, "Because we know how stressful this situation has been and we are always looking at what is best for the kids, students have the opportunity to submit work during the summer and make sure they have a chance to recover a low grade."
Ryan Pubentz, a World History and AP U.S. Government teacher, believes it's important to make school not a stressful activity due to all of the other stressors in a student's life right now. Pubentz said, "I have attempted to place emphasis on the depth of a topic rather than simply racing to the end of the course content. As a result, each week has consisted of one essential assignment designed to assess student understanding of that week's content."
Pubentz understands that this pandemic has been a difficult time for all and so it's good to adapt when necessary. Pubentz said, "I am happy students will be given the opportunity to improve their grade if it falls below a C-, especially given the circumstances over the past seven weeks."
Newly submitted work done in June will be graded after July 1 and a final fourth quarter and semester letter grade will then be issued in accordance to the plan.
About the Writer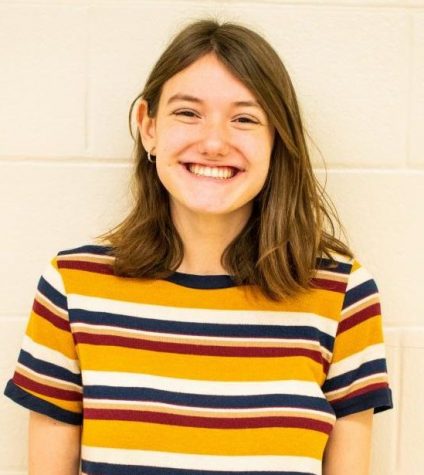 Catherine Coppersmith, Staff Writer
Catherine Coppersmith is a senior staff writer at The Paw Print.

She has been in the Mayfield system since kindergarten and found a passion in news...